We're Back STL! - December 17th, 2022 from
2022 event registration is LIVE!  Pickup your team sweatshirt at the check-in site at Ball Park Village – Together Credit Union Plaza 12/16/22 11a-8pm & 12/17/22 11am-3pm 
Shuttles will run from 2pm – 6pm – See Interactive Shuttle Map
12 Bars of Charity Mugs and Merchandise will be available at Check-in at BPV and Spruce Street (outside Wheelhouse)
Parking is available at The Armory STL, and Ball Park Village
Make sure to follow our social media pages @12barsofcharity to stay up to date!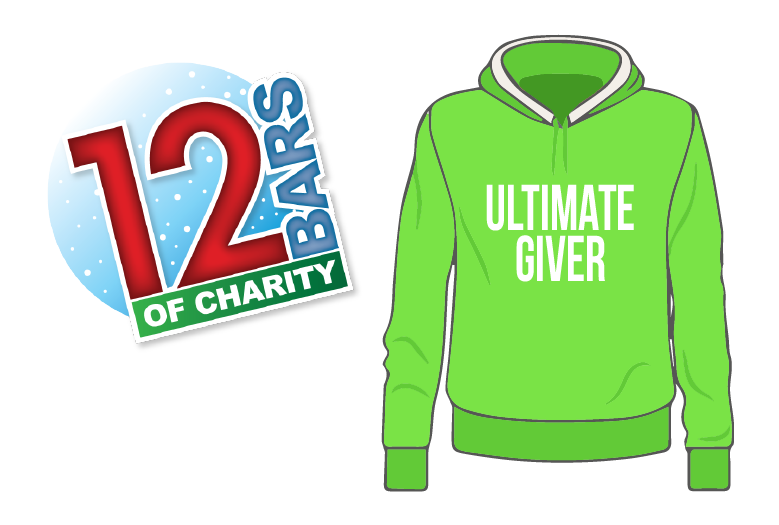 The Ultimate Giver is a Limited Edition Neon Green hoodie that goes above and beyond the normal call of duty. With this ticket, you'll have the option to donate $80 to your favorite charity OR you can disperse the funds to all of them evenly.
*Sweatshirt color and design may vary from previous events & photos
2022 Participating Venues!